Posted by Franki on: Sunday, September 1st, 2013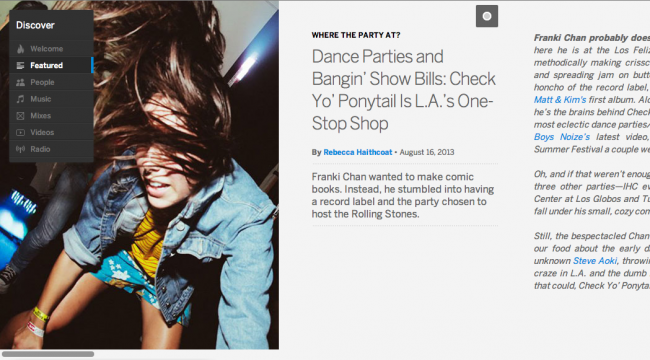 A couple weeks ago MYSPACE wrote a big feature article on me! Because I'm a dummy and terrible at updating my blog, I forgot to post about it, but NO MORE! I'm turning a new leaf and swearing to myself to post a bunch more!
Anyways, if you wanna read the article and learn about all of my deep, dark secrets and the origins of Check Yo Ponytail CLICK HERE.