Posted by Franki on: Tuesday, November 22nd, 2011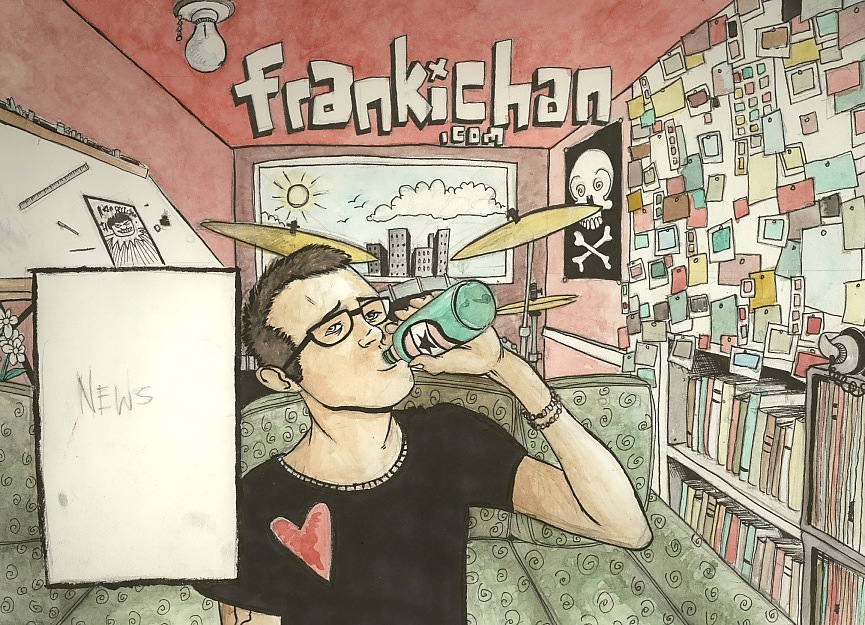 Hello! Welcome to FrankiChan.com, a site 8 years in the making!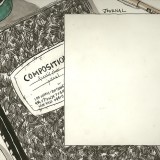 It's crazy to me that throughout all the years of doing shows, illustrating, DJing, putting out records, etc, that I never took the time to make a website for myself. I thought about it… A LOT, but never did it. There was always some excuse, that I was too busy, too broke, didn't know what to say, and on and on. It's endless the reasons you can find when you don't want to do something (even though underneath it all I always really did).
Back in 2002 I was still living in Seattle. I was doing a bunch of shows up there, but more than anything else, was focusing on the things I wanted to do. This lead me into making my first comic book and making a trip down to San Diego to attend Comicon for the first time (which eventually inspired me to move to LA). After returning from Comicon I had some big ideas of what I wanted to do with myself and what I wanted to be. There was something about creating a comic book around my life, but also being that character in reality. I figured the best way to mix the character I drew on paper with the 'me' in the real world was to have a cool website that could be the host for both.
Having no idea how to actually make a website, I began designing mine the only way I knew how: with paint and ink. If you look at the header image and the images below, these were my original designs for the website. Everything was based off of my surroundings at the time. A little bit of art, some photos, some music and all of it combining into one world that equaled me.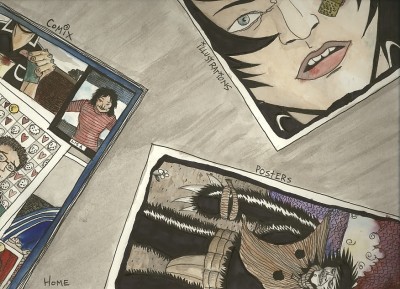 I began to take these images around to friends who knew how to do this kind of stuff. A lot of them said my design was crazy, that it couldn't be down or that it was so complicated it would be way too expensive to do. These troubles plagued me for the next few years in my pursuit to make the website a reality. Even after I moved to LA, but before I began IHEARTCOMIX, I was constantly trying to figure this out, but it never happened. Then I started IHC, then there was Matt & Kim, then Check Yo Ponytail and a ton of other things and I end up 6-7 years later with nothing more than drawings of a dream site.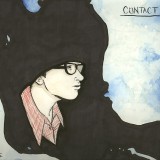 Around June of 2010, my friend Danny Johnson convinced me to start Check Yo Ponytail again. We decided to do it together. One thing that I knew needed to happen if we were going to do it was that we needed to be very concise and clear with the branding. For years I'd been bogged down with the unending question of "What exactly is IHEARTCOMIX? Events? Record Label? You?". I did a lot with it except making it clear where the different parts of IHC ended and began, including any difference between what I do as a Artist/DJ and what the business does. CYP2 needed a fresh start and therefore needed a sweet website.
Enter Jeff Tovar (aka Staticka). Jeff does all the webwork for Media Contender and was introduced to me by way of Danny. He agreed to build www.checkyoponytail.com. We had such a great collaborative experience figuring that site out, that I couldn't resist asking him to make my dream of having my own site finally come true. So, I dug out those old drawings I'd originally done in 2003, showed him, and he agreed. I'd found my man!
We began working on FrankiChan.com in late 2010 with the idea that it was going to launch by SXSW of last year. As most big projects go, we missed the deadline and instead it's taken us a full year to get to the launch. Taking those original drawings of mine and putting them up against what the finished product is, they aren't that far off! 8 years later I'm still pretty much on the same track, but I just had a lot of little detours along the way.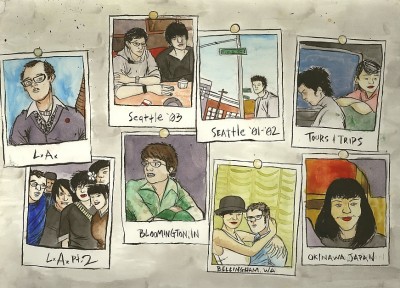 So, thanks so much for coming to check out the site. I couldn't be happier with the end results. This website literally encompasses my entire life. Every significant piece of art I've ever done is on here broken down by the years they were conceived. Thousands of Polaroid photos make up the photo gallery with new ones added constantly. Soon, in the right column of this blog page you will be able to access every personal journal entry I've ever written. Every mixtape and remix I've ever done will be available and you'll be able to keep up with my tour dates. I'll be posting in the blog almost daily, continuing with journals as well as writing out all the latest stuff I'm into. And soon, you'll be able to get yourself some cool merch!
Please take some time to look around!
Your Friendly Neighborhood,
Franki Chan