Posted by Franki on: Tuesday, December 31st, 2013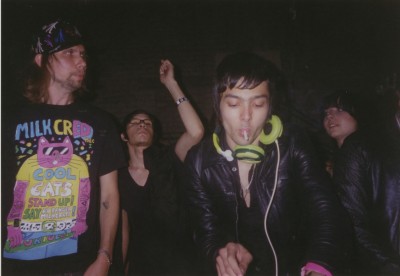 This past year was the 10 Year Anniversary of French label, Ed Banger. Myspace did a feature on the history of their invasion into the US including talking about the role myself and IHEARTCOMIX played in the early days.
Posted by Franki on: Sunday, September 1st, 2013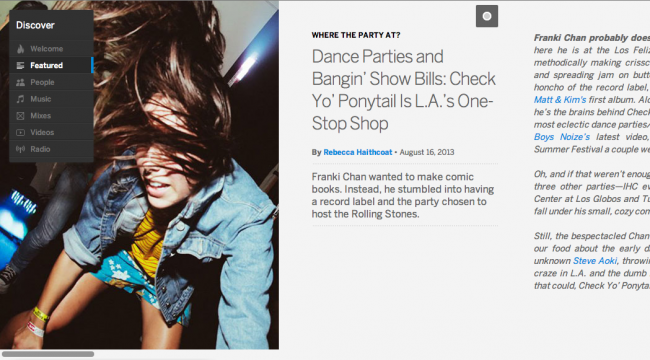 A couple weeks ago MYSPACE wrote a big feature article on me! Because I'm a dummy and terrible at updating my blog, I forgot to post about it, but NO MORE! I'm turning a new leaf and swearing to myself to post a bunch more!
Anyways, if you wanna read the article and learn about all of my deep, dark secrets and the origins of Check Yo Ponytail CLICK HERE.
Posted by Franki on: Monday, July 30th, 2012
What are you doing on Friday? Nothing? Going to HARD?  Either way, stop by my first Art Show in YEARS!
After several years of doing the majority of the art for my event series CHECK YO' PONYTAIL, my good friends at my favorite comic book store, SECRET HEADQUARTERS, have been gratious enough to offer me a spot to show off my original art! Pieces in the show will date back to the original CYP series in 2006 and go all the way up to the latest. I'll be showing off and SELLING 23 pieces in total!
The Opening Reception is THIS FRIDAY AUG 3 from 7pm-10pm at SECRET HEADQUARTERS: 3817 W. Sunset Blvd, Los Angeles, CA 90026.
Hope to see all of you there!